Free Shipping
Both Ways
30 Days
Easy Returns
Express
Delivery
PRODUCT HIGHLIGHTS
Memory Foam Insoles:
All-day comfort
Soft Leathers:
Molds to feet, doesn't stink
Non-Skid Rubber Outsoles:
Grip + durability
Padded Heel Cushion:
Helps avoid blisters
TSA Friendly:
Smart travel with ease
Sustainably Made:
Keeps the planet in mind
Versatile:
Easy to dress up or down
Looking for stylish and comfortable shoes that will make you stand out in crowd? Look no further than our unique handmade leather shoes. Celebrated for their minimalist design and supreme comfort, Charix will be your go to pair for long hours of walking, working, and traveling.
Upper: Genuine Leather
Insole: Genuine Leather
Midsole: 6mm High-density Memory-foam
Outsole: Non-skid, Non-mark Rubber
Leathers: Gold Certified by Leather Working Group
Made in Charix Atelier Istanbul
Hand-lasted and stitched by expert artisans
Produced ethically with Fair Trade guidelines
Free Shipping + Free Return Shipping
Easy Returns & Exchanges within 30 days
Ships from Charix HQ in Washington DC
Express Delivery Available
1) Our tannery is Gold-certified by Leather Working Group, representing the highest environmental standards in leather processing
2) Our packaging is made from post-consumer recycled materials, and our shoe boxes can be reused and recycled.
3) Our Atelier abides by Fair Trade guidelines, where everyone is treated fairly, compensated well, and are given health benefits, free meals and transportation. We get annually audited by BSCI Group, a European intendent 3rd party audit firm to verify our working conditions.
4) We are a Slow Fashion brand that believes in less is more philosophy. We forgo seasonal trends and make one of a kind great quality issues that last and defy fashion trends.
5) We are a small intendent brand that puts ethics before profits. We foster a positive work environment to make amazing shoes with passion. We cherish each customer and take their feedback to heart.
Modern Upgrades
We brought in modern tools, capable hands, and an abundance of creativity into our atelier to rebuild the classic version down to every last detail, including: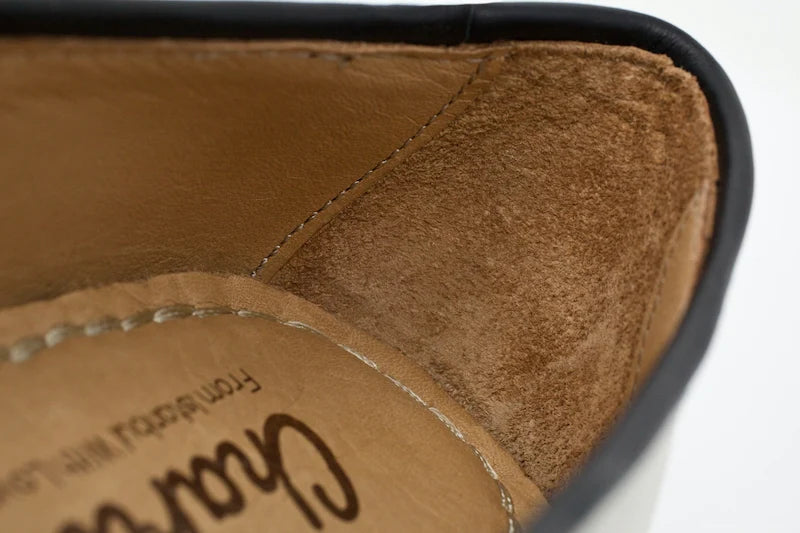 Natural Full-Grain Leather
Fine natural leather is used inside and outside. Each pair is supple and breathable out of the box, and ages beautifully overtime.
Hand-Stitching
Leather is hand stitched and features our signature forward-slant detail that represents moving onwards and upwards.
Memory Foam Insoles
Hidden memory-foam insoles form to your feet and get even more comfortable with each wear.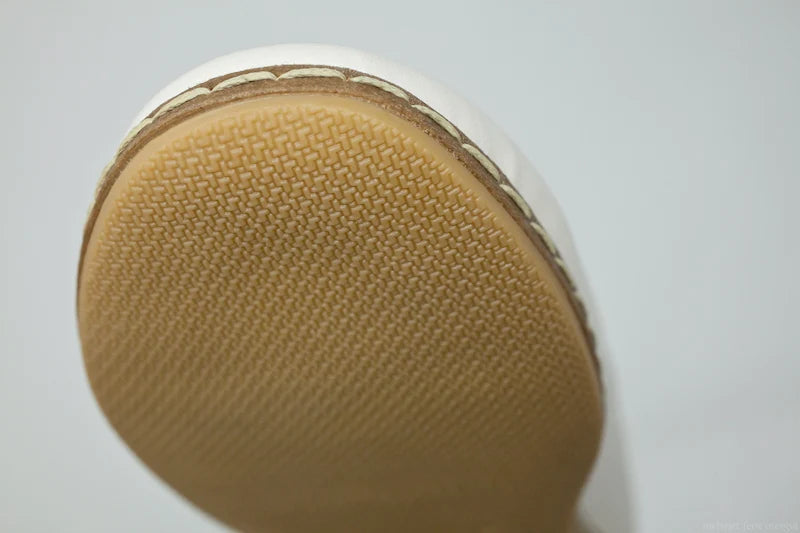 Durable Outsole
Our non-skid outsoles are uniquely engineered with durable rubber to provide lasting grip and water resistance.
Best Shoes Ever? You Decide.
As a small independent brand, we take customer feedback to heart. We send each customer a review survey after their purchase and feature responses on our website.
Love!!
These shoes are so comfortable!!! I love them,and will buy another pair in the future!!!!
Beautiful shoe!
I ordered the animal print and they are absolutely beautiful. However, they aren't as comfortable as I thought they would be based off the reviews. These will be shoes I wear for short periods of time. Wish they had more cushion so I could wear them longer. Sizing was weird as well. I normally wear a 7.5 and I ordered size 8 but it was way too tight in the toe box so I had to exchange.
Beautifully made.
So far these shoes are comfortable and very well made.
So many
I love my charix shoes. I have many colors and get compliments when I wear them which is very often. The run true to size.
Three pairs so far!
I love these shoes so much I have purchased three pairs. I realized a few days ago I have not worn my boots this fall nor any past favorite shoes. These shoes are so comfortable my other shoes do not compare.
I have a slight bump on my left foot, aka hammer toe (awful term) thanks to high heels. As a result I can have problems with shoe widths. I do not have any shoe width issue with these shoes. They fit me like a glove and they did from the moment I put them on. The fact they are leather is a huge plus for me. They are so soft.
I have the pistachio, leopard and camel black colors. I WILL buy more colors.
Comfy shoes will travel
I find myself trying to purchase quality products, shoes made with real leather, super comfortable, great style, beauriful colors. I found this all in my Charix shoes. I am hoping that they will form to my feet a bit better, currently there is just a bit of a small feeling for my right big toe. If they will, I know that I want to purchase other colors. Really appreciate the craftmanship!
Charix
Still having fit issues. Heel is too loose, I step out of them.
The Perfect Shoe
I love Charix shoes. They fit well, super comfortable and great for work.
Charix shoes
I went by the reviews & got a 1/4 size larger. Seem big but with very thin socks may be OK. I also ordered the arch supports which I hope will stay in place with socks. Seems for the price these are, it would be nice if they came with built in support.
Happy Feet
I'm an old nurse and my feet are sore all the time. I finally tried Charix shoes and wow!! I can wear them all day without my feet crying. I love these shoes!!!