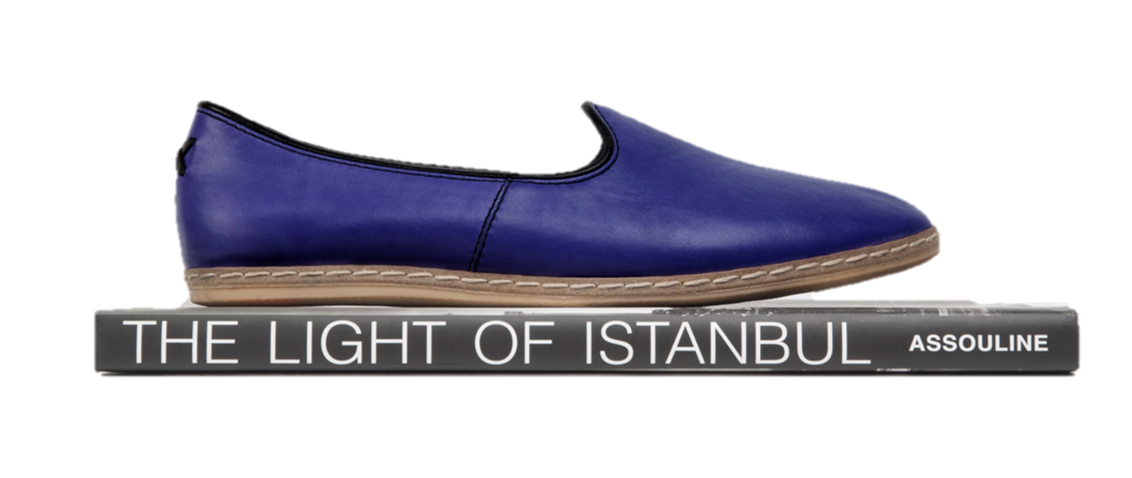 Our Story.
Our journey began when we spotted the original pair of Charix tucked away in a shop in old city Istanbul. It was love at first sight for their eye-catching style, and they became an everyday favorite for their comfort. From the city to the seaside and the world in between, Charix became our go-to shoe for every kind of adventure. Friends would invariably ask: can you bring me a pair next time you visit? Well, we got the message! Now we want to share Charix with the world.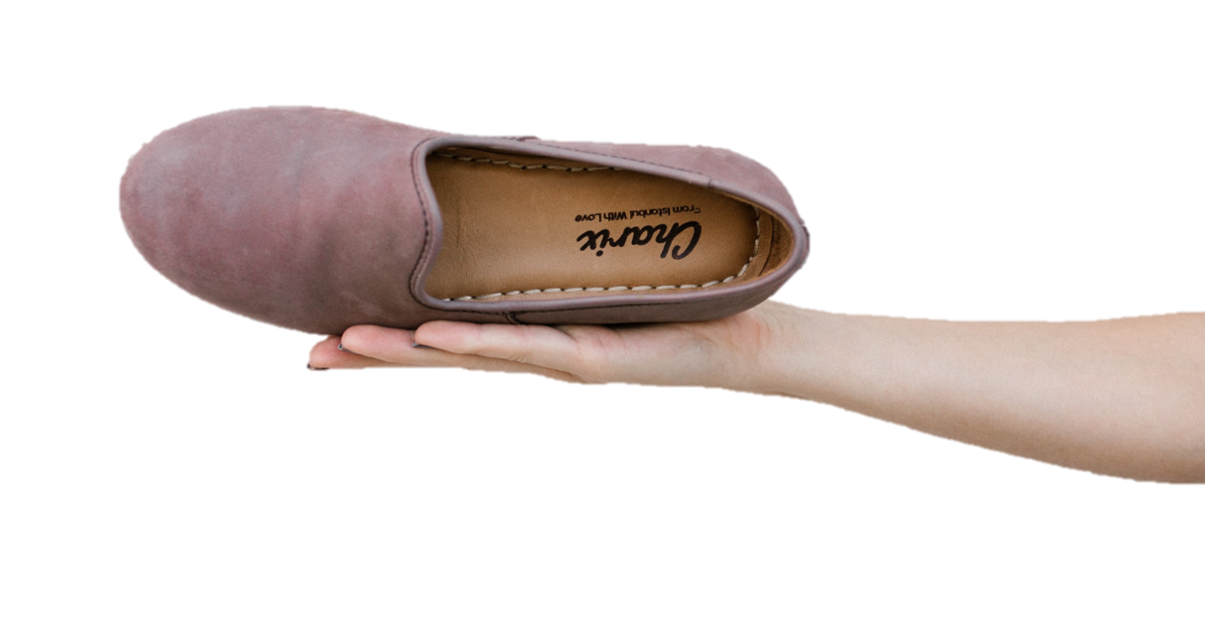 What is Charix?
For centuries, skilled craftsmen in Turkey have been handmaking artisanal leather shoes, called charik. Inspired by their minimal, timeless design, we elevated them with modern craftsmanship. We called them Charix.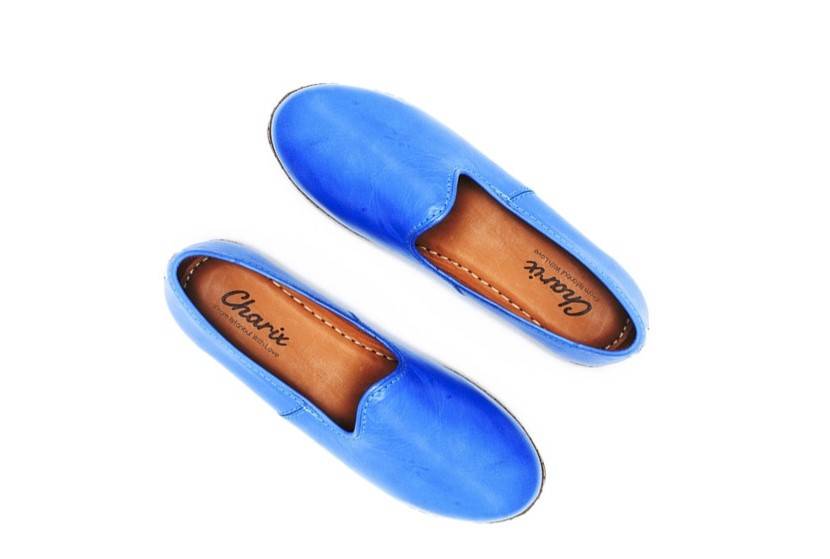 Reimagined.
As avid travelers, we thought that the perfect pair would combine the shoes' raw aesthetics with better comfort, consistent fit, and lasting quality, without sacrificing any part of either. So we set out to make it.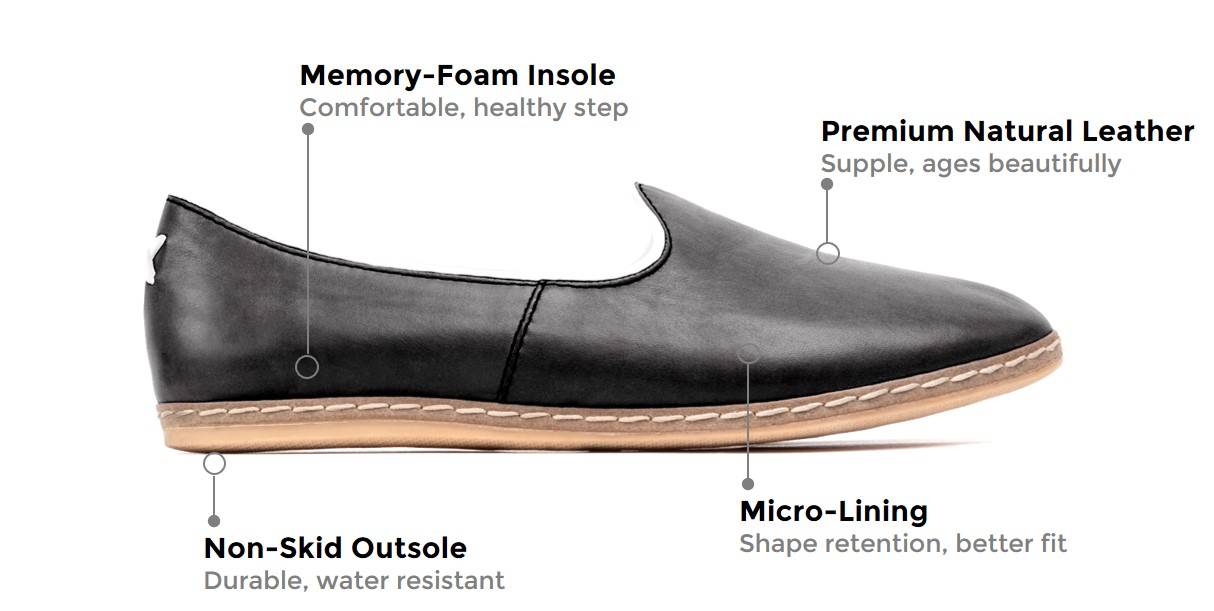 Upgrades.
We brought in modern tools, capable hands, and an abundance of creativity into our atelier to rebuild the classic version down to every last detail, including: (1) Memory-Foam Insole, (2) Durable, Non-Skid Outsole, (3) Half Sizes, (4) Consistent Fit, (5) Contoured Heel, and (6) Softer, Finer Stitching.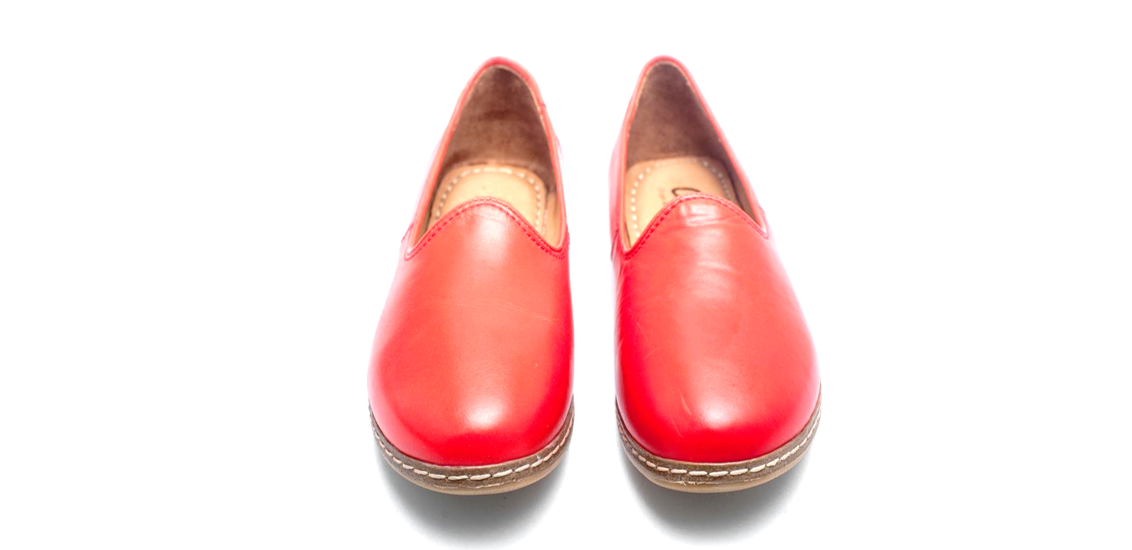 Result.
Trial after trial, we found the perfect harmony: an original modern version that preserves the artisan magic of the traditional footwear and feels like you are walking on air. We are the only brand that offers these classic shoes with the specifications of contemporary high-end footwear.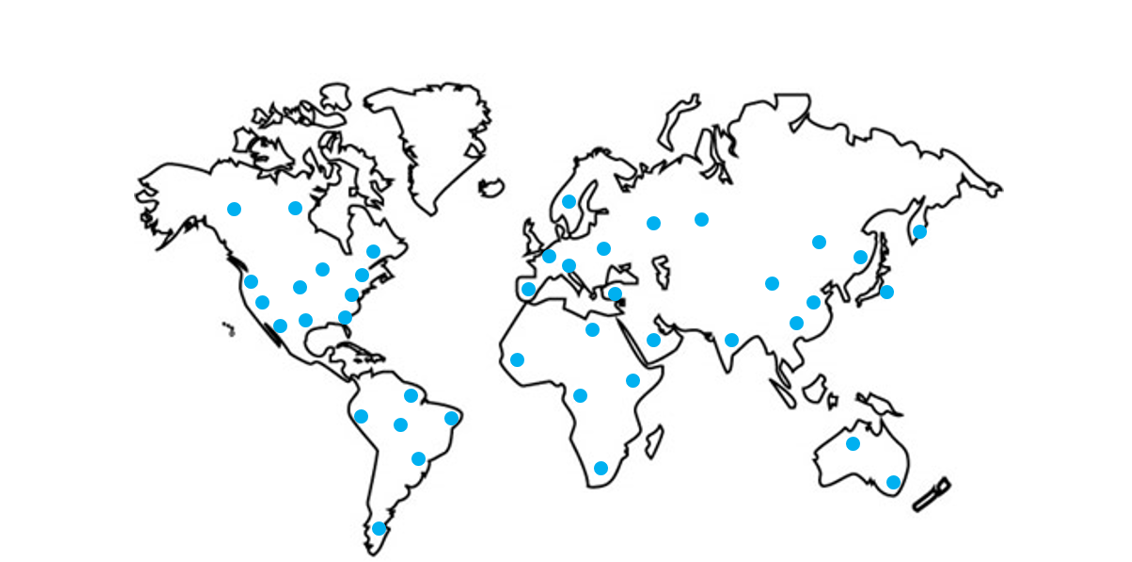 Big Dream.
We want to spread our love of Charix with people around the world. They are a cooler, more functional alternative to loafers, espadrilles and slippers -- perfect with any look and ready for any adventure. Put on a pair and join our journey as we turn them into the next world classic.
For The Curious
Founding.
Charix was founded in 2015 by an Istanbul native living in the States. As a third-generation manufacturer, our founder merged the principles of craftsmanship, quality, and innovation to bring you the best of old and new. He is joined by like-minded, travel-loving friends, who share the big dream.
Vision.
We believe in minimalism; it highlights the high-quality of our materials. We believe in streamlined, thoughtful design; it transitions effortlessly through time, place, and occasion. We believe in fewer and better goods that are truly worth creating and owning.
Charix Atelier.
Our shoes are produced at the Charix atelier in Istanbul with the love and care of our artisans. Our atelier is equipped with modern tools, experienced hands, and an abundance of creativity.
Craftspeople.
Our craftspeople are perfectionists; they do, undo, and redo till we get it just right. We are like one big family. Everyone is treated fairly, compensated well, and are given health benefits, free meals and transportation. We foster a positive work environment to make amazing shoes with passion.
Materials.
For our materials, we choose top shelf only. We hand-pick the finest natural leathers, which age beautifully over time. We line our shoes with the softest calf-leather - it never smells nor overheats. Our hidden memory foam insoles keep arches unstrained, while our minimalist rubber outsoles provide grip and durability.
The Last.
The last is one of the most important components of shoe making. It gives the shoe its shape, fit, and feel. At the core of every pair of Charix is an original set of lasts developed by our exceptionally talented last-maker. Once you put on a pair of our shoes, you will immediately feel the difference. It fits like a glove.
Price-Point.
We strive to offer the finest shoes at the fairest prices. Our price point was determined based on the feedback of our early customers, not a margin calculation. We bring you the qualities of high-end shoes, without inflated prices.
Differentiation.
We make one of a kind shoes. You can find the traditional version of Charix in souvenir shops in Istanbul or through dealers in the US -- made with the same construction, but priced and marketed differently. Charix, on the other hand, deliberately makes its shoes with contemporary tools and new techniques pioneered by us. Once you try our pair, you will immediately feel the difference: better comfort, better fit, better quality.