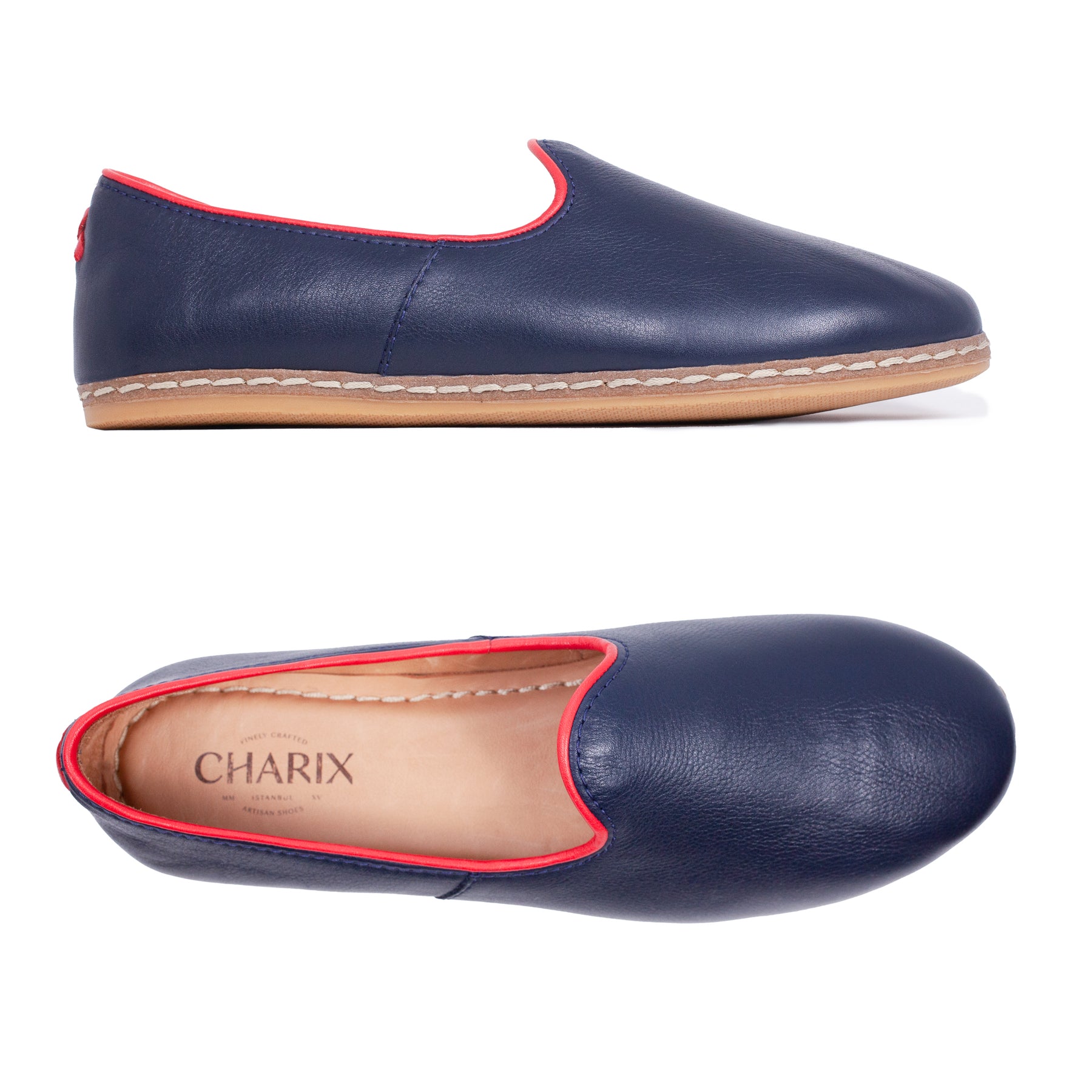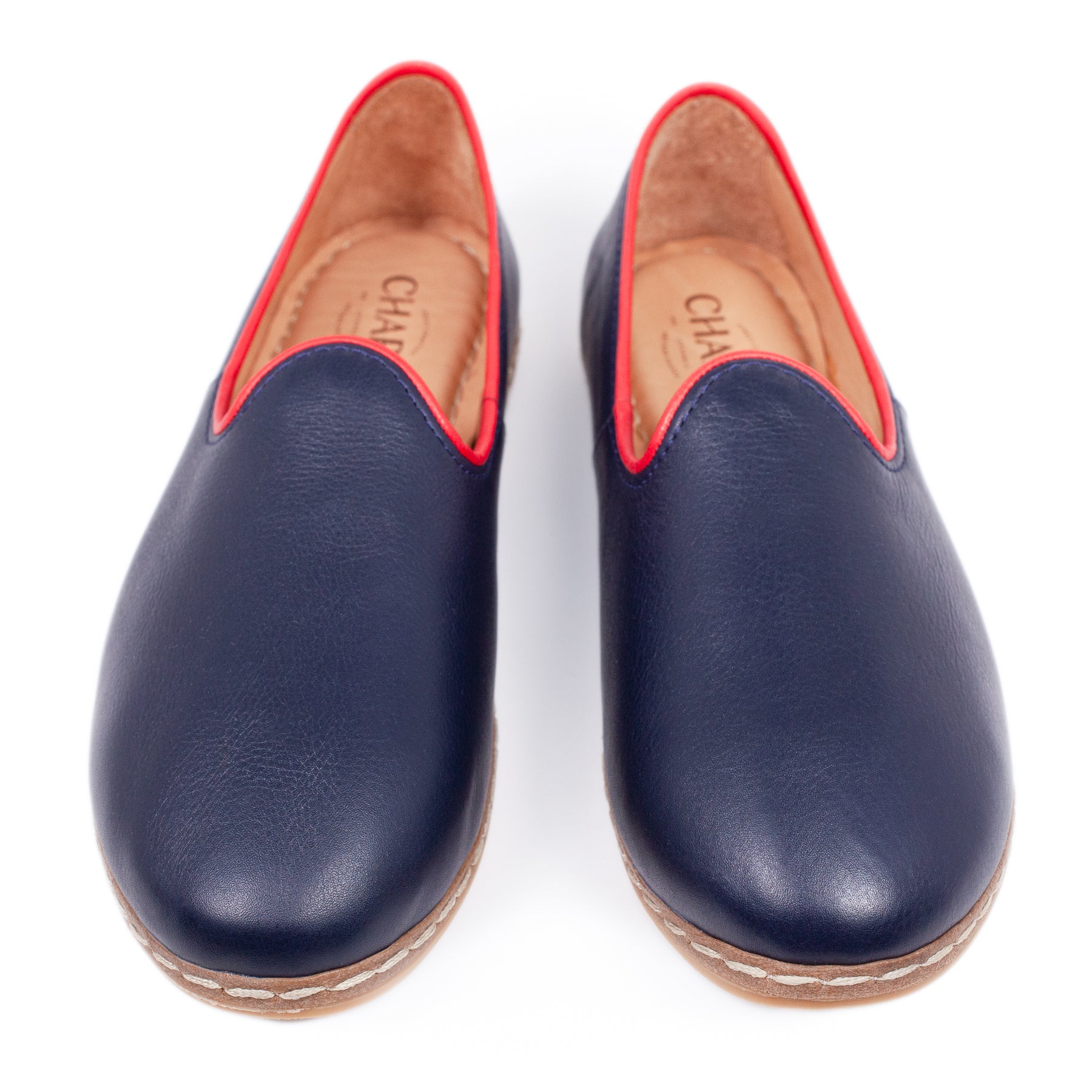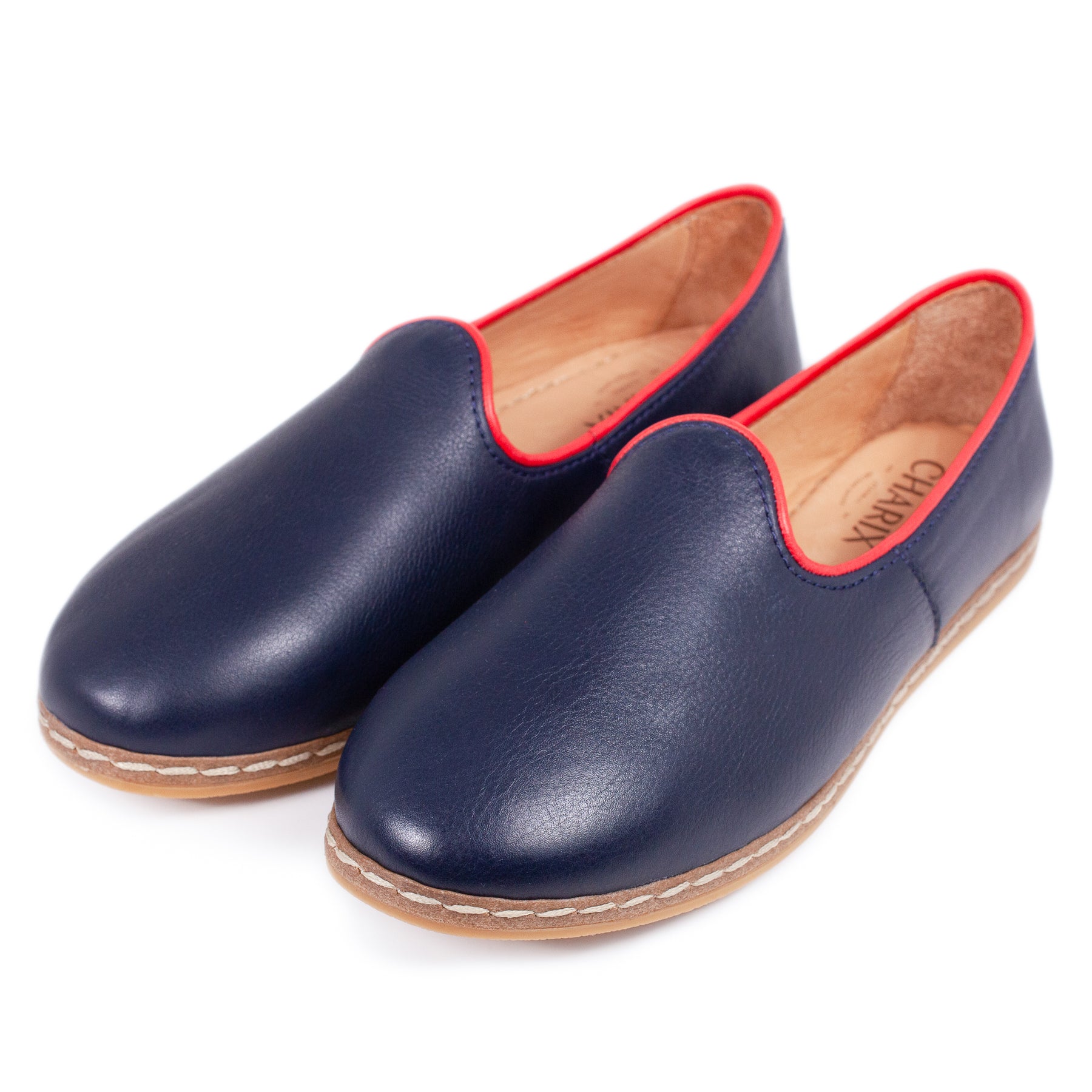 Free Shipping + Free Return Shipping
30-Day Exchanges & Returns
PRODUCT HIGHLIGHTS
Memory Foam Insoles:
Feels very comfortable
Soft Natural Leather:
Hugs the feet
Sustainably Made:
Keeps the planet in mind
Non-Skid Outsoles:
Offers grip & durability
Versatile Design:
Dress up or dress down
Built to Last:
Ages beautifully
In 2015 we set out with a vision to create minimalist, effortless, and forever chic shoes made for everyday life. Charix is our original take on a classic silhouette where timeless design meets finest contemporary craftsmanship.
Charix shoes feel exceptionally comfortable for long hours of working, walking, or traveling.
Wear them with style and ease from day or night, from meetings or drinks, from city to seaside.
Upper: Genuine Leather
Insole: Genuine Leather
Midsole: 6mm High-density Memory-foam
Outsole: Non-skid Rubber
Made by Charix Atelier in Istanbul
Each pair is hand-lasted and hand-stiched by artisians
Produced one batch at a time, slowly, with attention
Free Shipping + Free Return Shipping
Returns & Exchanges within 30 days
Ships from Charix Showroom in Washington D.C.
We are an independent brand that cherishes each customer. We stand firmly behind our product. If you ever have issues with your purchase or questions, our US-based team will be available to assist you.
Modern Upgrades
We brought in modern tools, capable hands, and an abundance of creativity into our atelier to rebuild the classic version down to every last detail, including: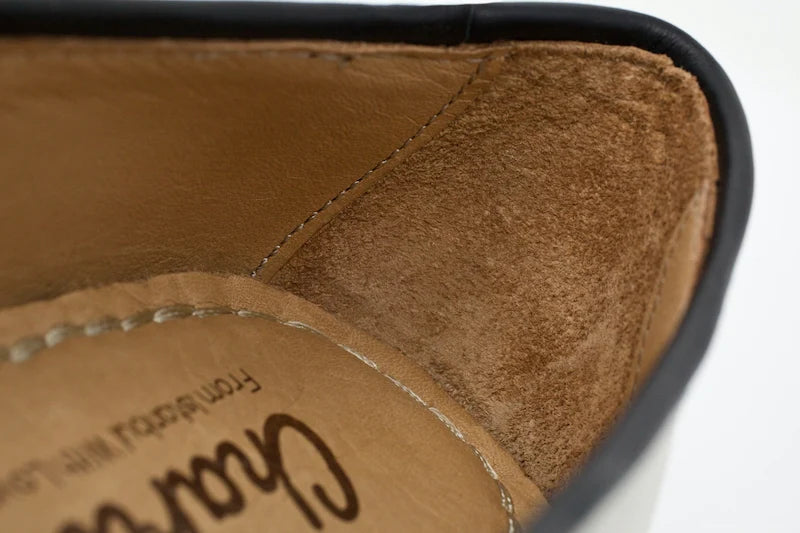 Natural Full-Grain Leather
Fine natural leather is used inside and outside. Each pair is supple and breathable out of the box, and ages beautifully overtime.
Hand-Stitching
Leather is hand stitched and features our signature forward-slant detail that represents moving onwards and upwards.
Memory Foam Insoles
Hidden memory-foam insoles form to your feet and get even more comfortable with each wear.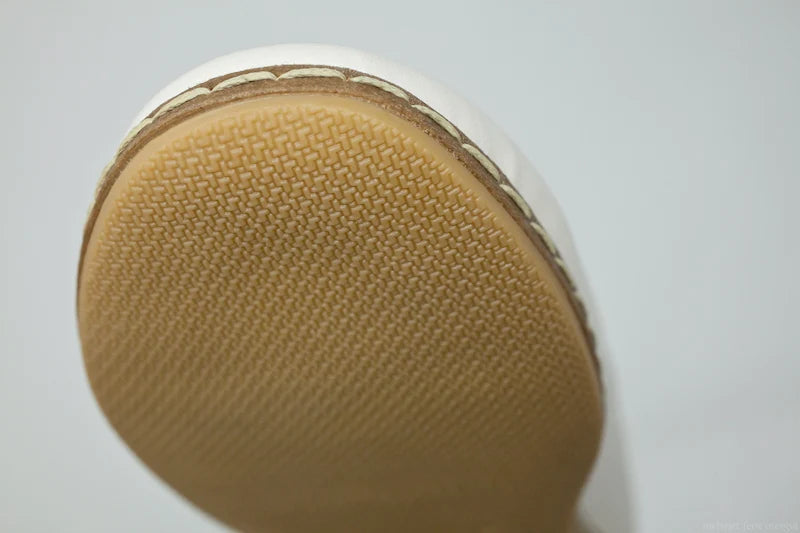 Durable Outsole
Our non-skid outsoles are uniquely engineered with durable rubber to provide lasting grip and water resistance.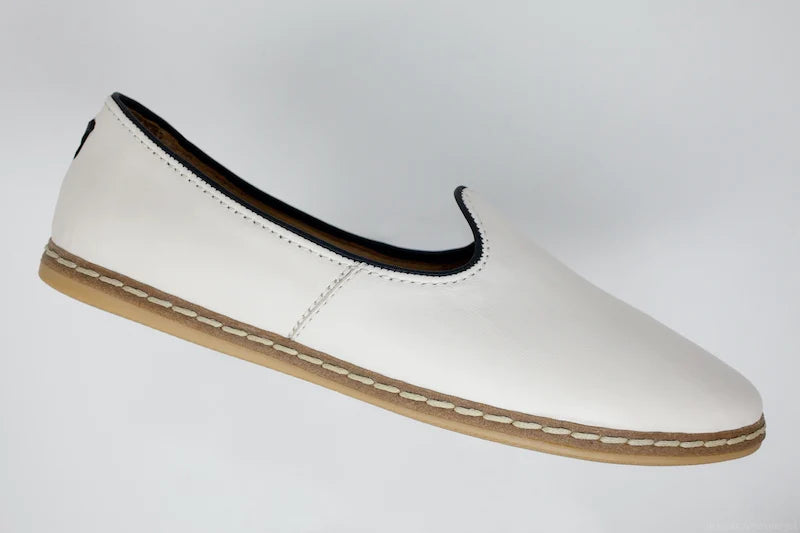 Charix Shoes
Built to Last
We build Charix exclusively with top shelf materials. We hand-pick the finest natural leathers, which age beautifully over time. We line our shoes with the softest calf leather - it never smells nor overheats. Our hidden memory foam insoles keep arches unstrained, while our minimalist rubber outsoles provide grip and durability.
Real Customer Reviews
Was doubtful, but they're super comfy!
I first ordered size 8-1/2, but were too big, so I exchanged them for an 8. One shoe was still slipped out in the back, but with heel grips supplied by Charix, the shoes fit perfectly. Wore them for hours all over Greece during a recent Islands cruise and were super comfy the entire time (including running in the airport to catch a flight in Athens!)
Persistence rewarded
I wanted so much to love these shoes! But after the first days of wearing them around the house, the rubbing of my toe against the front of the shoe caused pain and even some inflammation ~ not a fault of the shoe, mind you, but a known problem with the shape of my foot. I was so close to returning them! I know from experience that a shoe must be comfortable from the beginning.
I believed the description though, that Charity shoes are special.
After a few days rest and some attention to my toe, I started wearing them again, follow the suggestion to try with thick-ish socks, then eventually without any sock. The gentle stretching and conforming of the shoe to my foot resolved the fit, and I am so glad that I kept on trying. They are my new favorite!
Pistachio classics
Firstly I signed up for notification when these came back in stock in my size (I'm regularly a US 7.5 but the Charix 38 is the perfect fit for me), and I ordered them the moment I received the notification! I think these are my favorite so far - butter soft leather, flexible and comfortable immediately, and the green is beautiful!
Super comfortable shoes, amazing service
I confess I am a big fan of Charix. I own 5 pairs (so far) The shoes are great and the customer service is even better. There was a problem with the delivery and the Charix Team was on top of it and very responsive. Thank you!!
Pretty happy
Shoes look great, but maybe a little snug in the toe. I think I'd walk out of a bigger size though. Really like how they look though!
Best shoes ever!
Could it be possible that all the 5 star reviews were true? I had to know for myself. These are seriously THE MOST COMFORTABLE shoes ever! I now own 3 pairs!!
So surprised!
I was surprised at how comfortable these were! I had to exchange twice. I normally wear a size 11 but usually size up with flats so they're roomy. These were true to size, apparently, because I returned a 12 and an 11.5 before finding the perfect fit in a size 11. They look so stylish and I know they're going to be a great asset in my closet. I really appreciate how they worked with me to find the right size.
Shoes made for traveling
Wore my Charix shoes on a recent trip to Paris, averaging 20,000 steps daily. No discomfort and I looked stylish.
Comfy!
Really comfy so far. Great customer service with questions I had!
The hype is true!
I'm wary of super great reviews, especially for something that is costly, however, the hype is true! Charix shoes are comfortable, adorable, work for walking & look fantastic! Worth the price which is something I rarely say. Planning to buy another pair later in the year. Love these shoes!